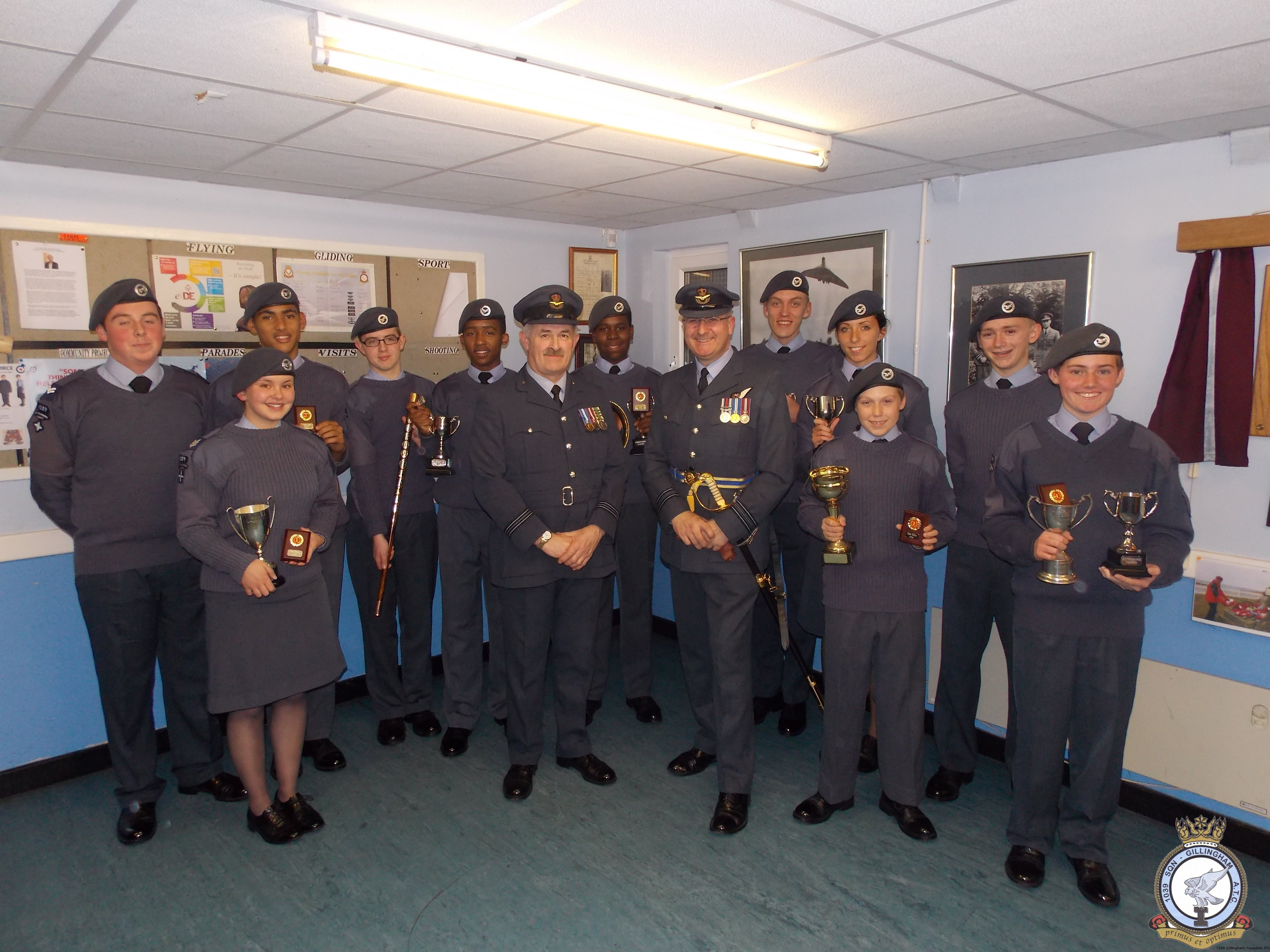 RAF Air Cadets from Gillingham have been rewarded for their achievements during their Annual Inspection.
The cadets, from 1039 (Gillingham) Squadron, were presented with awards during the ceremony at the squadron headquarters in Marlborough Road, Gillingham, on Friday 15th November.
Squadron Leader Tim Croydon, a former Gillingham squadron cadet currently serving with the Royal Air Force, was invited to inspect the cadets and present the awards, which celebrate the cadets' success and achievements over the past twelve months.
Awards were presented to:
Cadet Claire Cooper (aged 16): Sports Trophy;
Cadet Sergeant Zoe Onegi (aged 17): Dave Wood Trophy for Leadership;
Cadet Ryan Smith (aged 14): Best Effort;
Cadet Kaylli Stephens (aged 15): Best New Cadet;
Cadet Corporal Robert Stokes (aged 15): Best NCO;
Cadet Alex Tricker (aged 14): Best Attendance, Cadet of the Year and Smartest Cadet; and
Cadet Corporal Raphael Yahyi (aged 15): Community Cup.
Cadet Vuyani Mushekwa (aged 15) was voted Best Cadet by his peers, while Vulcan Flight won the year-round inter-flight competition and were named the Best Flight.
After the awards were presented, Cadet Corporal Stokes and Cadet Mushekwa were presented with their drumming proficiency badges, while Cadet Blaze Stephens (aged 16) and Cadet Luke Tyler (aged 15) were promoted to the rank of cadet corporal.
During the course of the evening, there was also a chance to recognise the achievements of the adult volunteers on the squadron. After completing their 12-month probationary period, Sergeant (ATC) Matthew Bairnsfather and Sergeant (ATC) Daniel Pearmain were presented with certificates of appointment.
Sgt (ATC) Bairnsfather was also presented with a pace stick as a gift from the squadron following his successful completion of the Senior Non-Commissioned Staff Drill Instructors' Course in September.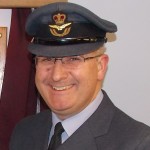 Sqn Ldr Croydon said "The range of activities the cadets have been involved in is very impressive and they were all very enthusiastic about what the RAF Air Cadets has to offer. The awards were well-deserved.
"I left Gillingham squadron in 1985, so I enjoyed returning to the squadron and seeing what they are doing now. In particular, the recent support from MidKent College is laudatory and very exciting for the squadron."
Flight Lieutenant Paul Collins, 1039 (Gillingham) Squadron's Officer Commanding, added "Our cadets have achieved so much over the past year it has been difficult to decide who should receive each trophy.
"I'm proud of all of our cadets and what they have done and look forward to another successful year for Gillingham squadron."
You can see photographs from the evening in our Annual Inspection 2013 gallery.