The Early Years
When 1039 (Gillingham) Squadron first opened its doors in February 1942, the cadets met at Gillingham Grammar School for Boys in Third Avenue, Gillingham.
That August, it moved to Barnsole Road, Gillingham, to a site previously occupied by Littles Builders. The upstairs room was converted into a main hall with a stage at one end, built by the cadets, and the workshops were converted into Morse signal cubicles. The squadron remained here until it was disbanded at the end of the Second World War.
When the squadron reformed in 1950, the new headquarters was the Drill Hall in Watling Street, Gillingham, which consisted of three Nissen Huts. At the same time, the WTA were training in a former nursery in Marlborough Road, Gillingham, and asked if 1039 (Gillingham) Squadron would agree to exchange premises. Believing the new site to be more suitable to the squadron's requirements, the officers and Civilian Committee agreed.
Marlborough Road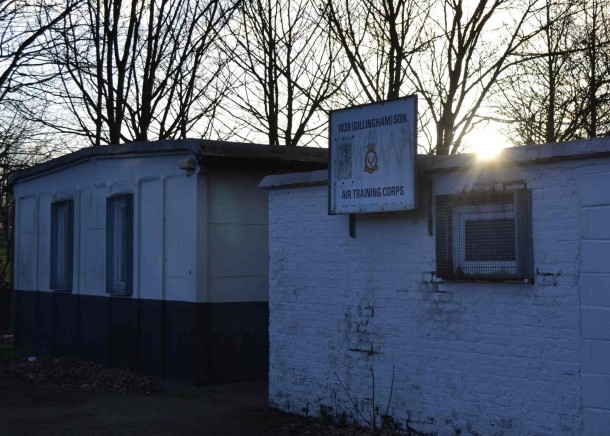 Most of 1039 (Gillingham) Squadron's former cadets spent their cadet career at the Marlborough Road headquarters. From 1951 until 2014, the building saw thousands of boys (and, from 1985, girls) pass through its doors as they enjoyed all that the RAF Air Cadets has to offer.
Keith Cooper joined 1039 (Gillingham) Squadron on 31 January 1961 and rose to the rank of Cadet Warrant Officer before transferring to 2427 (Biggin Hill) Squadron on 7 October 1967. He says "I well remember Marlborough Road and all the excellent training we were given – much of it still holds good today. Pride of place in the training rooms was the early Derwent jet engine. The Officer Commanding for most of my time with 1039 was Flt Lt H F Brundle DFC, formerly a Lancaster rear gunner on the famous Pathfinder force. He wore the gold Pathfinder decoration with pride. Our Warrant Officer was Mr Allen, who was formerly with the Royal Engineers. He certainly licked us into shape on the parade ground! This made us a very smart squadron which showed well on wing events and local ones such as Remembrance Day."
Andrew Bairnsfather, a cadet from 2001 until 2008 and now a Flight Sergeant (ATC) at 25 (Parkwood) Squadron, rose to the rank of Cadet Warrant Officer whilst at 1039. He also has many happy memories of his time at Marlborough Road. He says "After completing my flying scholarship, I was told by the Officer Commanding that I would never get picked for flying again. Undeterred, I put my name down on the next flying list. To everyone's surprise I got picked, so from then on I always put my name down as a joke (even after I had left!). This always caused a giggle or two on final parade."
Marlborough Road saw cadets for the last time on 31 January 2014. The building was opened up on 9 February for current and former cadets and staff to share their memories and pay a fond farewell. 1039 (Gillingham) Squadron's Media and Communications Officer, Mr Alan Collins, and SNCO Discipline, Sgt (ATC) Matthew Bairnsfather, produced a short tribute to the building which had served the squadron for 63 years.
Joint Cadet Centre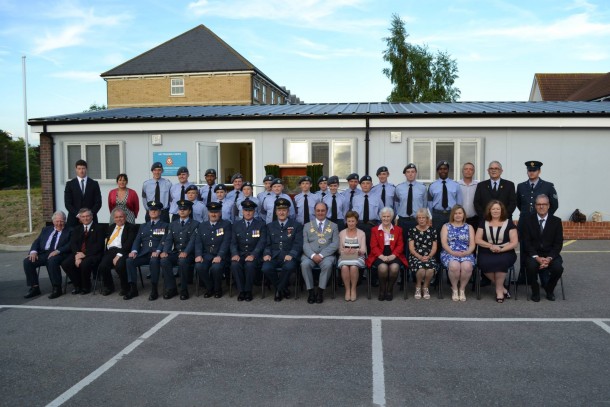 Since 3 February 2014, 1039 (Gillingham) Squadron has met at its new, purpose-built headquarters in Watling Street, Gillingham. It shares the site with two local Army Cadet detachments, but has its own offices, classrooms and training hall, which were officially opened by Gp Cpt Leslie Hakin, Regional Commandant for London & South East Region Air Cadets, on 4 July 2014.